Hello there diary!!



I feel so alive now. Happier and not to mention, that means more weight added. *sigh*
We were on a good vacations for the last 2 weeks. Cuti-cuti Malaysia. What more can I say, there are a lot of beautiful places here in my very own country crying to be explored. I started to be more patriotic after leaving Malaysia last year. "Gold rain in other country, hail shower in own country". (Sounds a bit stupid after been translated directly from Malay phrases. hehe..) Please don't blame me for behaving this way. ;p
(13-15 June 2009)
Zoom Kuantan & Terengganu
Kuantan
Our 1st vacation with this little guy..
We did our favourite sunset photoshoot at Pantai Teluk Chempedak. It's naturally looks blue in camera and did not need any editing for the background.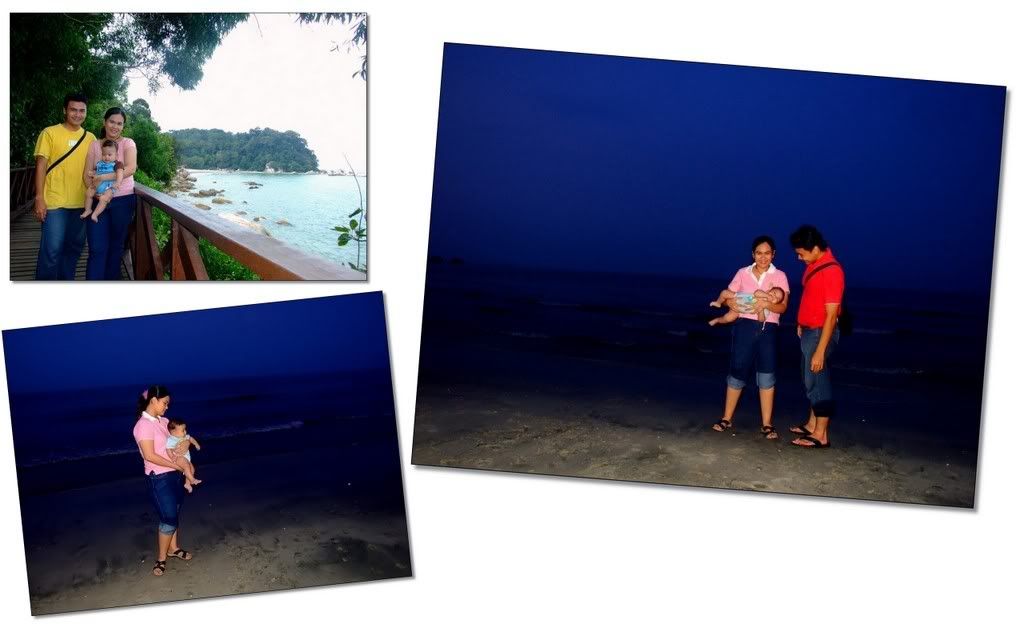 .. this picture below was taken somewhere in 2007 at the same place. Pantai Teluk Chempedak during sunset. I love this shot! Something missing? Hehehe.. Yes, Kimi's not there. Just the 2 of us
bercanda di tepian pantai
;p
Terengganu
We love beaches! Here we were at Pantai Batu Buruk. Our Little Kimi didn't seem to enjoy this very much and looked bored. I know, I know.. Wait till you are old enough to stand and run with your own little feet before you are allowed to play with the water there. Hehe.. Grow faster my little one!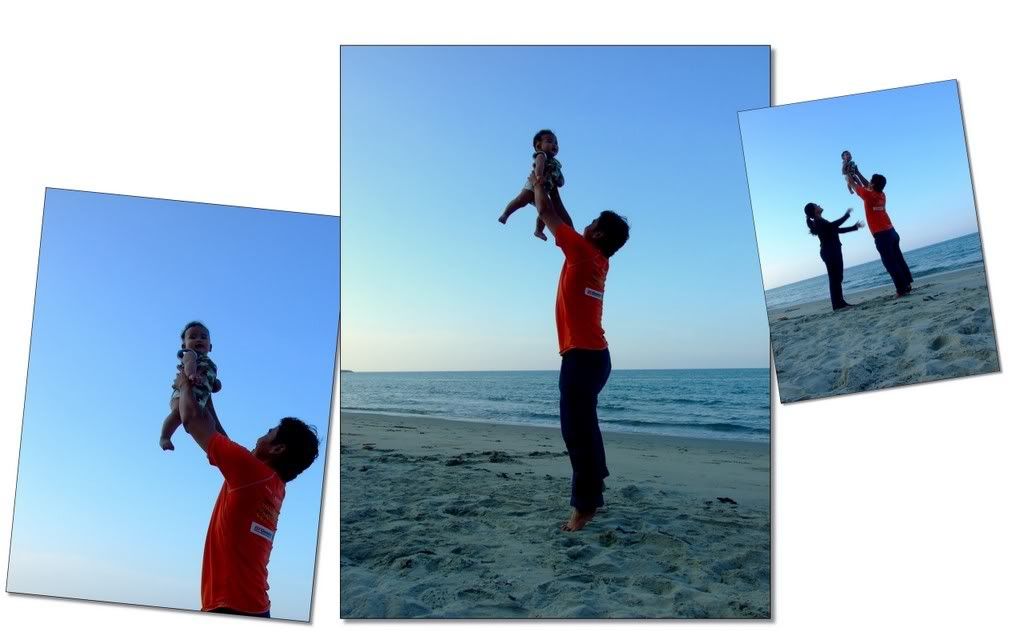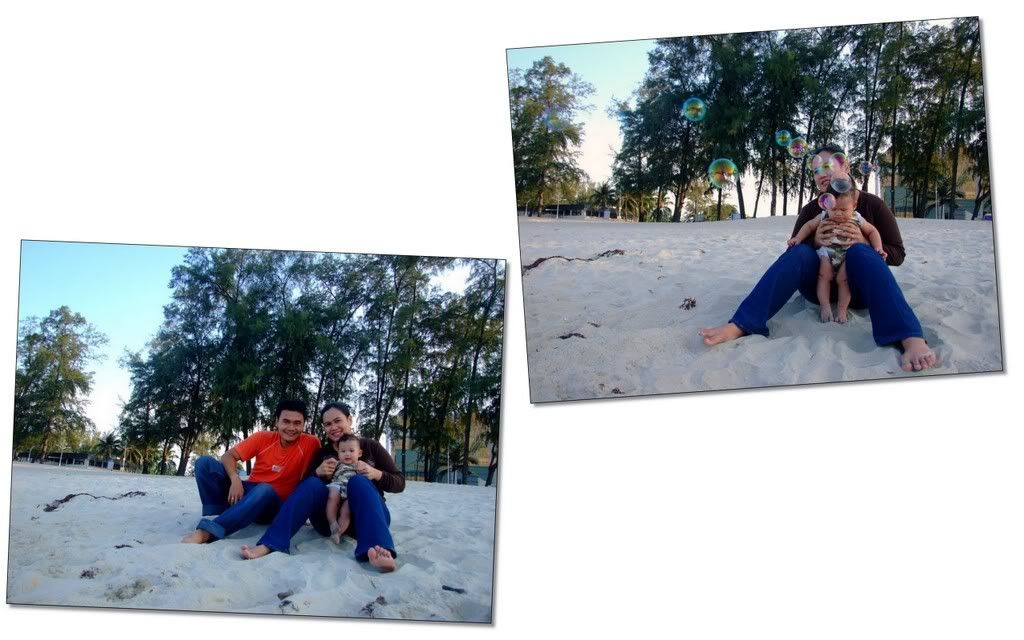 Our vacation didn't end there.


(21 June 2009
)

Ulu Yam
We celebrate Father's day with Teddy's family. Everything was so great except Teddy forgot to bring his camera. These photos were taken using my phone cam. A bit blurry but enough for us to capture our memories there.
We were having a blast swimming in that deep water for a while until we realize there was a sign saying "Danger area. Swimming are not allowed". The sign was just above our picnic area. hehe.. Uhh.. No wonder the water was so deep there. I could not feel the ground under my feet in certain places. Hehe..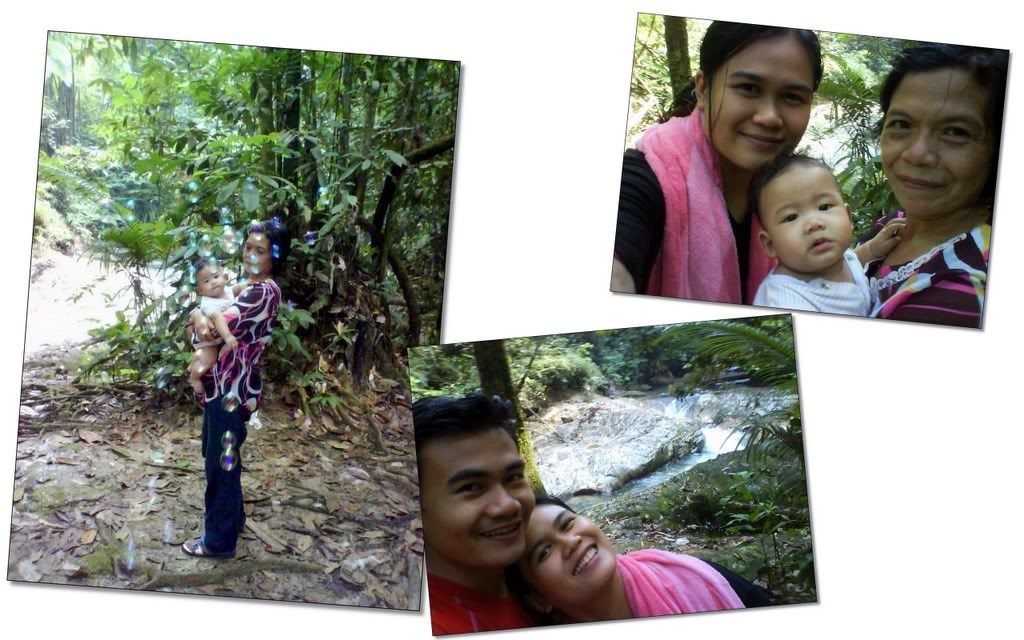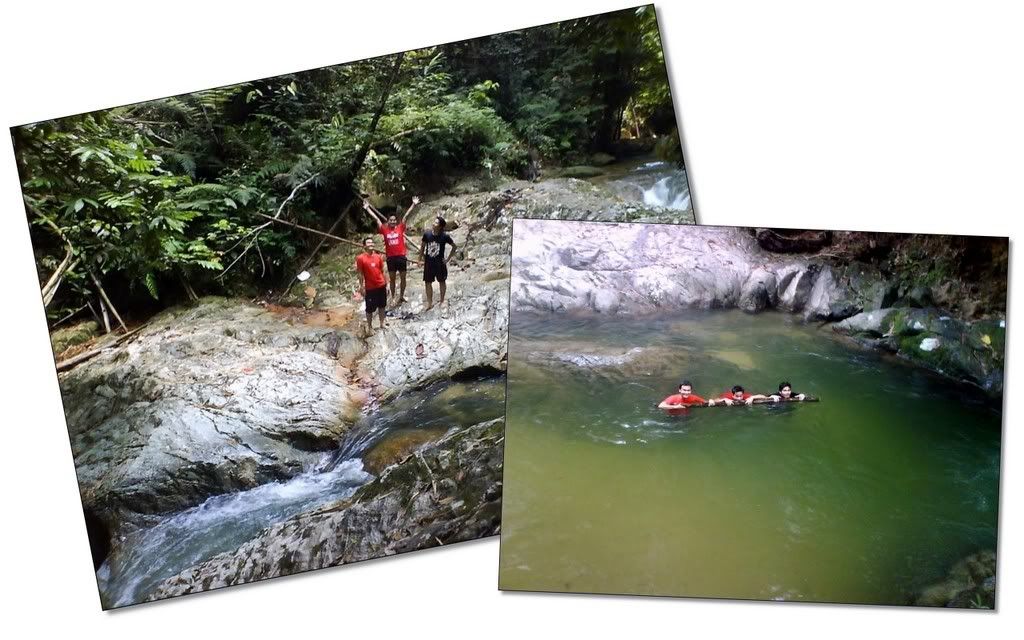 Photo of the day